Our Events
Past Events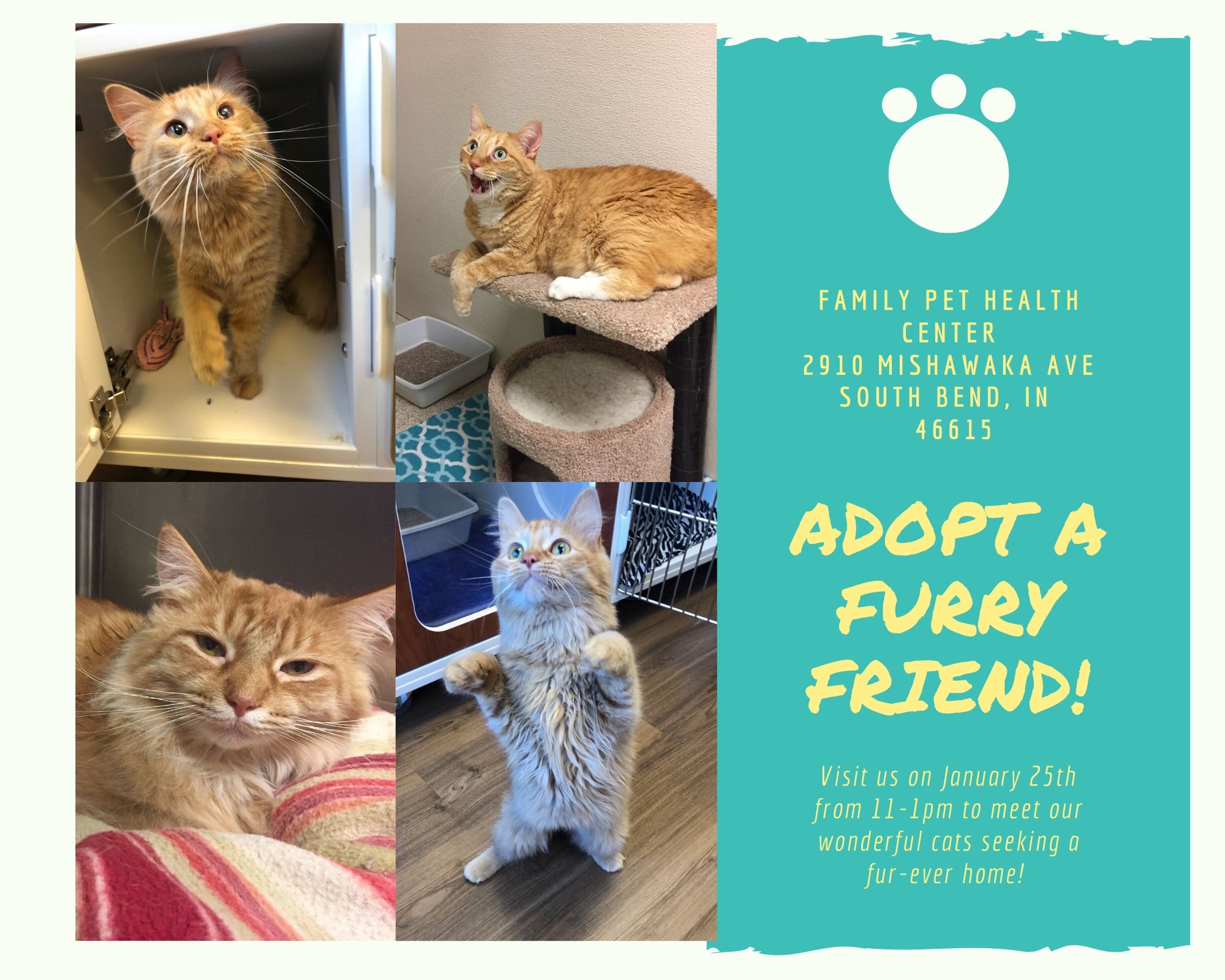 We have several sweet kitties that are looking for their purrrrrfect homes! If you are interested in adding a cat or two (or three or four!) to your family, please consider coming in to meet our crew waiting for their forever homes.
Adoption applications will be available if you fall in love with any of our feline residents. All cats are spayed/neutered and up to date on vaccines. The adoption fee of $50 includes a bag of their current food and their next month of flea preventative. As an added incentive to adopt one of our senior cats, we will discount their senior blood work panel at their next annual wellness visit.
Visit https://familypethealthcenter.com/adoptable-pets/ to get to know our available cats in advance.
---