Meet Our Team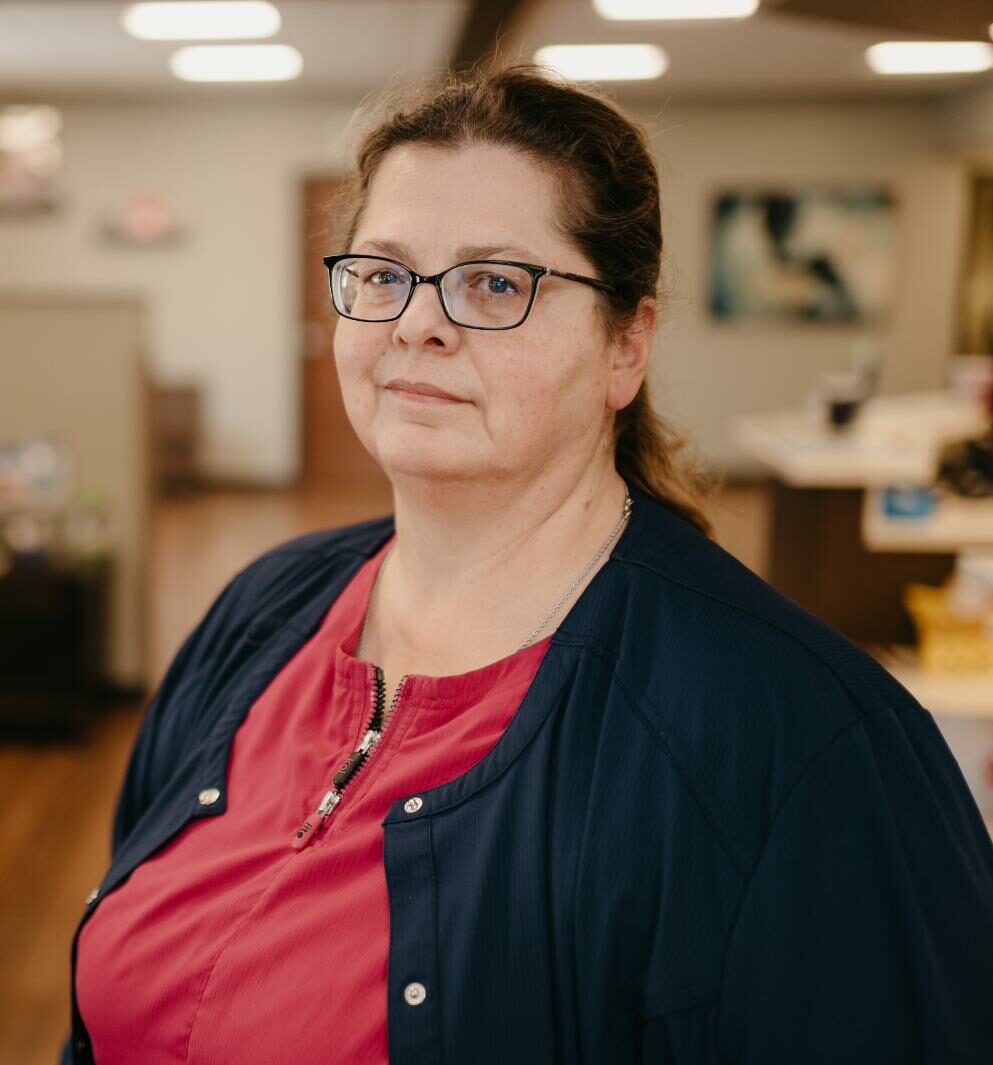 Stephenie Rensberger, DVM
Medical Director, Veterinarian
Dr. Stephenie Rensberger graduated from Purdue University in 1991. She has been practicing at FPHC since 2001 and became a partner/owner in 2008. Her areas of interest are holistic medicine, soft tissue surgery, and internal medicine. She is a member of the AVMA, AHVMA, IVMA, MVMA, AASRP. She and her husband live on a farm west of Rochester. They raise Gelbvieh beef cattle, Boer goats, and hay. They also have several dogs, including two Great Danes, cats, and horses. She enjoys gardening, reading, and art. She is very involved with 4-H and FFA.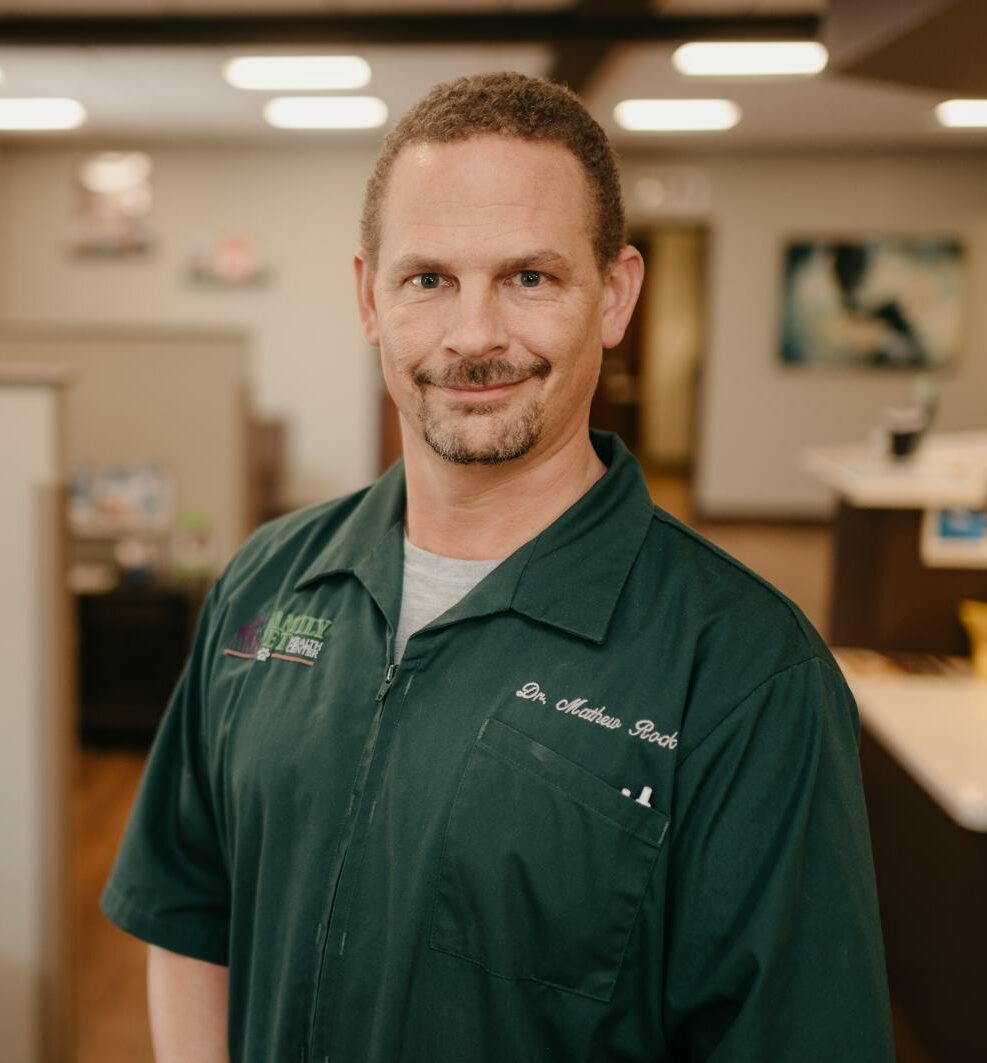 Mathew J. Rock, DVM
Associate Veterinarian
Dr. Mathew Rock graduated from Washington State University with a Masters of Science in Animal Science / Nutrition in 1998 and a Doctorate of Veterinary Medicine in 2002. His areas of interest are internal medicine and soft tissue surgery. He has experience working on both large and small animals. Most recently Dr. Rock has attended Purdue University's Fall Conference for continuing education. In his spare time, he enjoys fishing and hunting. Dr. Rock lives on a small sheep farm in Lakeville, Indiana, with his wife and six children.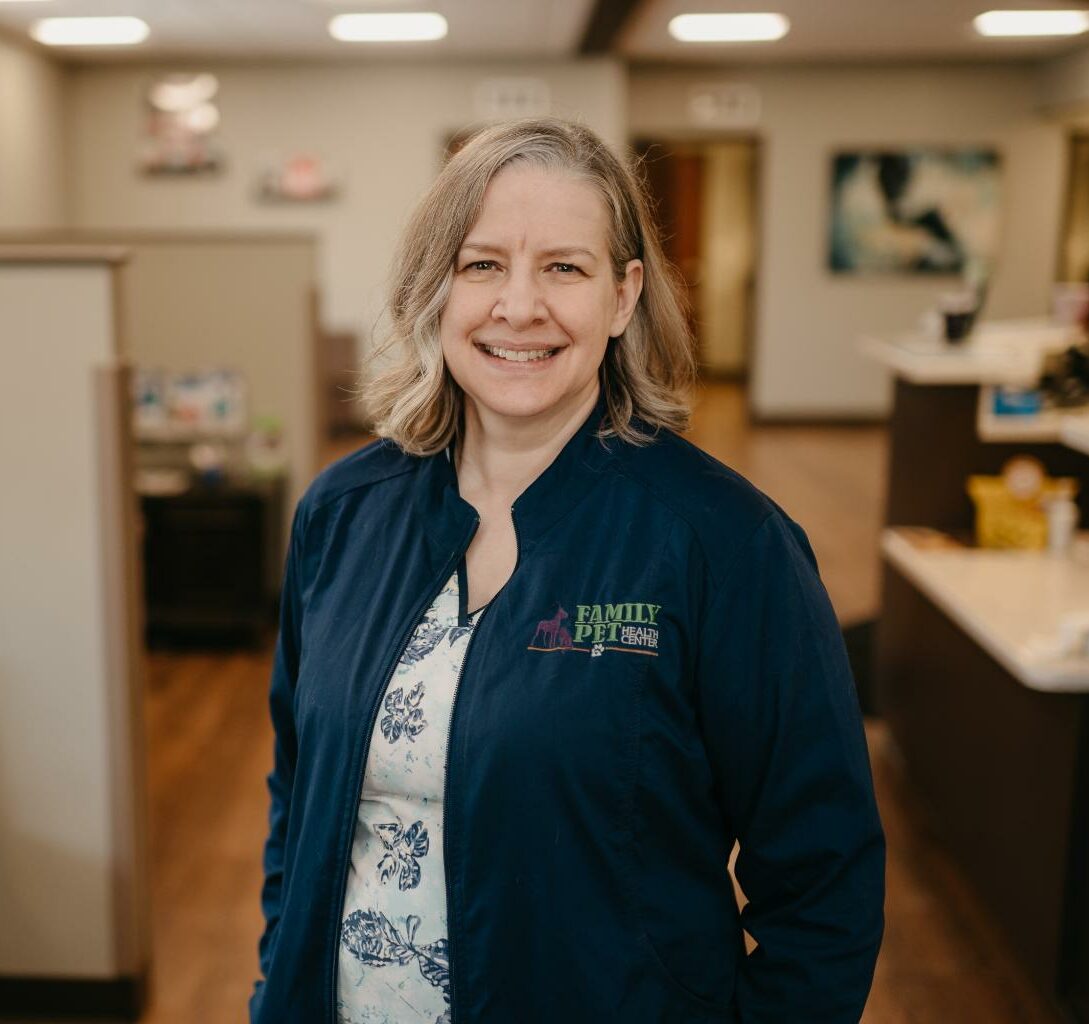 Kim
Certified Veterinary Assistant
Kim started her career in veterinary medicine in 2008, after being in the retail field for fifteen years. She finished her Certified Veterinary Assistant Program through Penn Foster in 2012. She joined the Family Pet Health Center family in the fall of 2015, and has loved every minute of it. She is thankful for the opportunity to continue her education by attending conferences throughout the year. Her interests include holistic medicine, hospice care, and ultrasound. She has been married to her husband, Andrew, for thirty years. She has three very spoiled and sassy cats: Ava, Kahlan, and Arya. In her free time, she enjoys cooking and reading.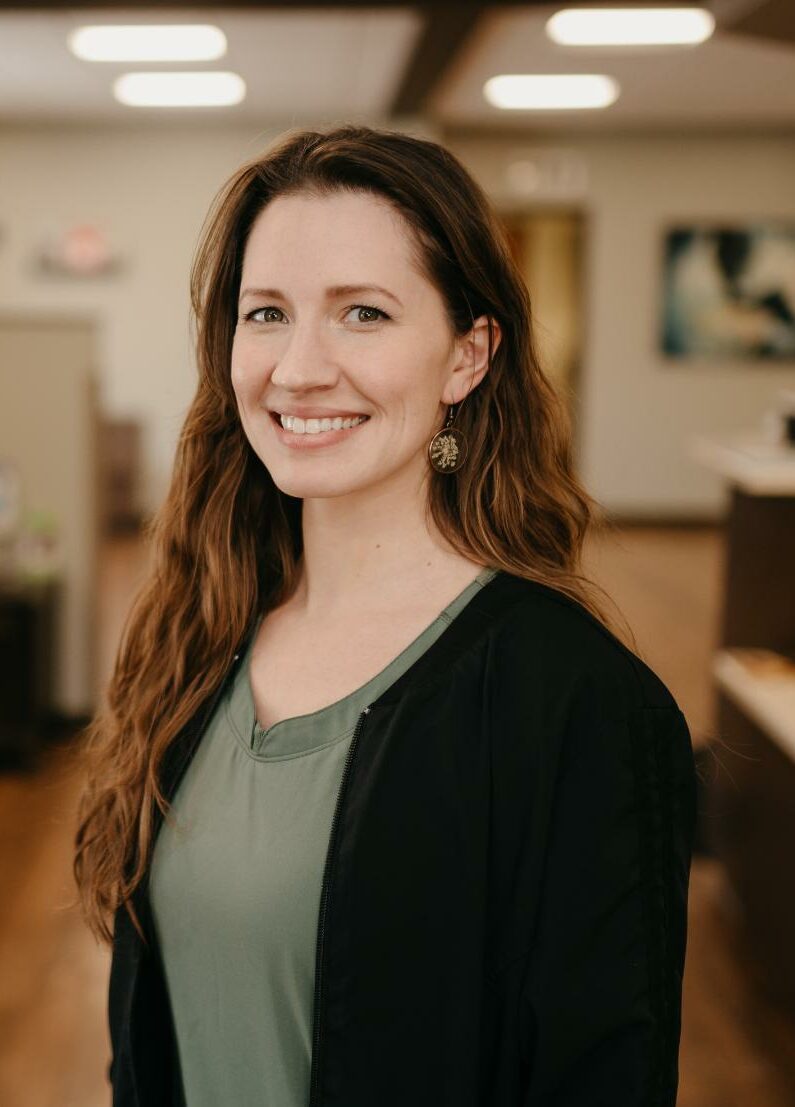 Summer
Registered Veterinary Technician
Summer graduated from Brown Mackie College in 2010. She began working with dr huffer in 2009 at his clinic in Lakeville and became part of the FPHC team in 2015 when the clinics merged. She continues to work closely with Dr. Huffer in the dental ward along with her regular technician duties. Dentistry remains a strong interest, and she enjoys that no two days are the same. Summer is married with three children and has a dog and a cat. In her free time, she enjoys spending time with her family, especially in nature or areas they can hike and explore. She also enjoys reading, working with plants, going to artisan markets, and is currently learning the ukulele.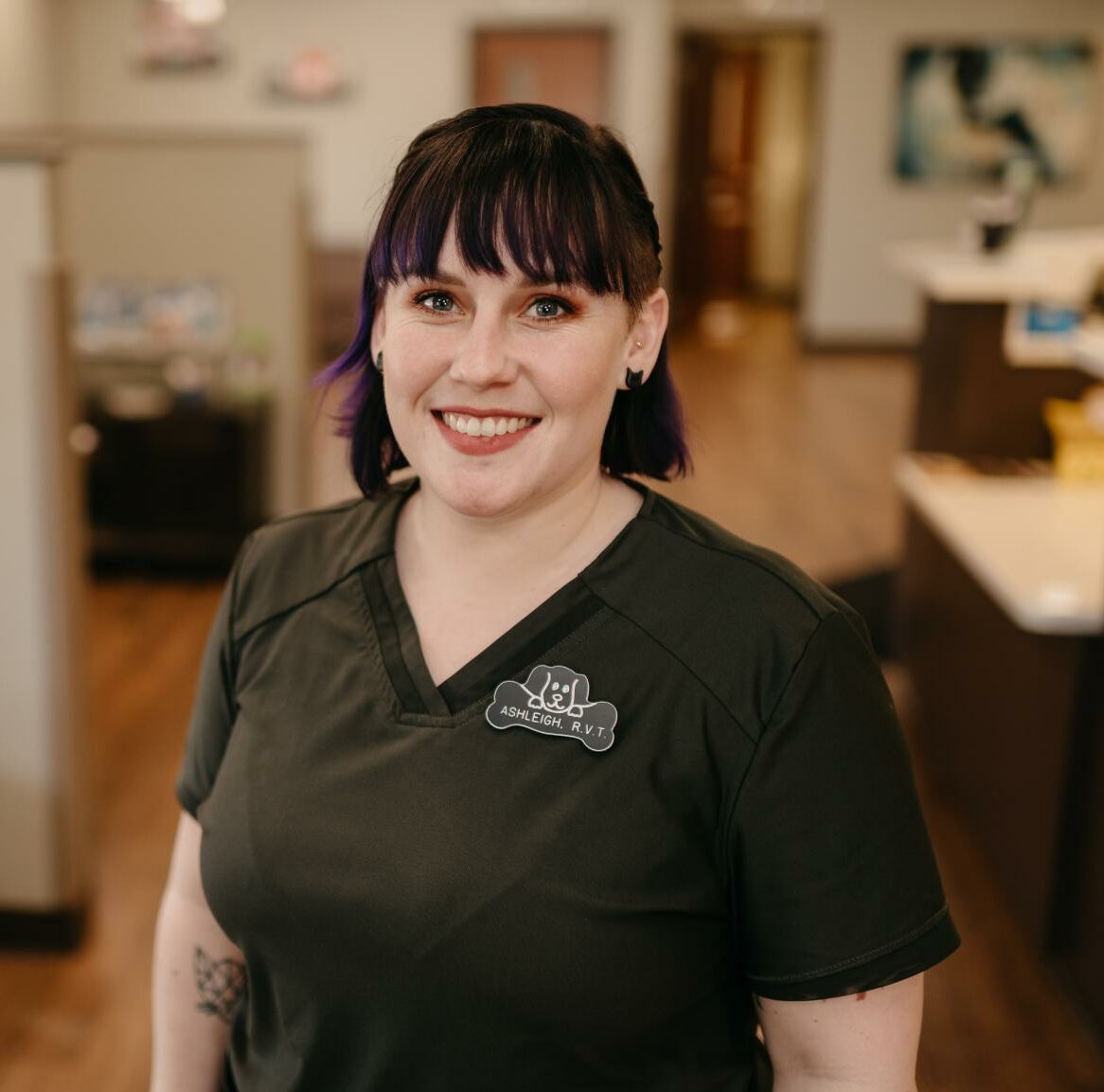 Ashleigh
Registered Veterinary Technician
Ashleigh graduated from Purdue University with a Bachelor's degree in Veterinary Technology in 2014. She is originally from Lafayette, Indiana. She and her husband, Eric, moved to South Bend in 2015. They moved here with their first dog, Dakota. They adopted their second dog, Daisy, and cat, Tabitha, after moving to South Bend. Outside of being a technician, Ashleigh spends a lot of time outdoors with her dogs, gardening, and teaching group fitness classes at the South Bend and LaPorte YMCAs. She loves being a technician, and her goal is to provide our clients with the level of care and love for their furry family members that she would expect for her own pets.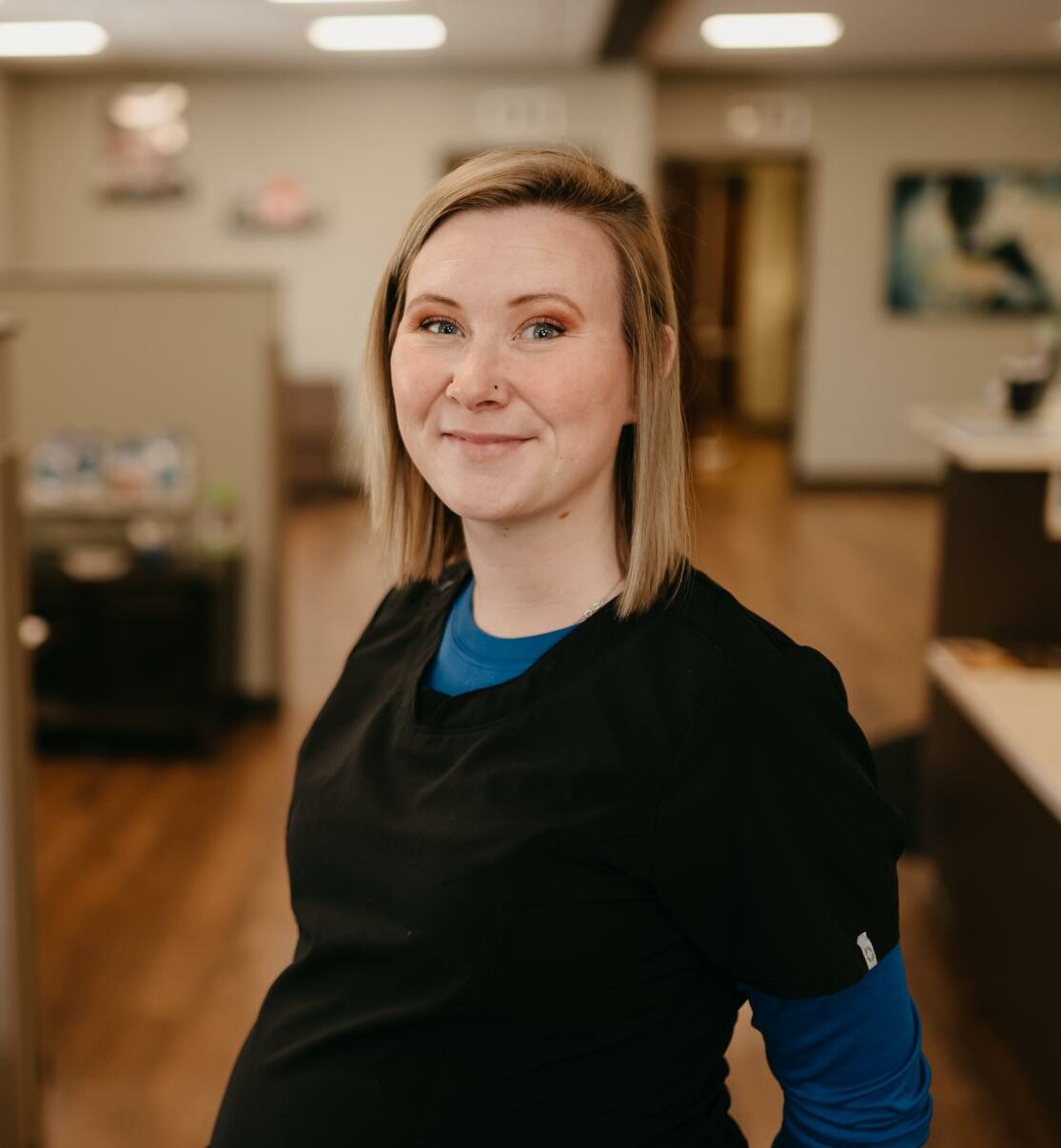 Aubrey
Registered Veterinary Technician
Aubrey began her career at Family Pet Health Center in September 2017 after completing two months of externships here. After working in human medicine and customer service, she decided to go back to school at the age of 21 for a career in animal medicine which is a perfect fit for her. Her favorite thing about working at FPHC is the close relationships that we are able to establish with each other, as well as with our patients and clients. Aubrey feels that every day is rewarding when you are working with great people and doing something you love. Outside of work, she enjoys spending time with her family and her two spoiled dogs, Bean and Skip. She likes camping, hiking, and just about anything else outdoors!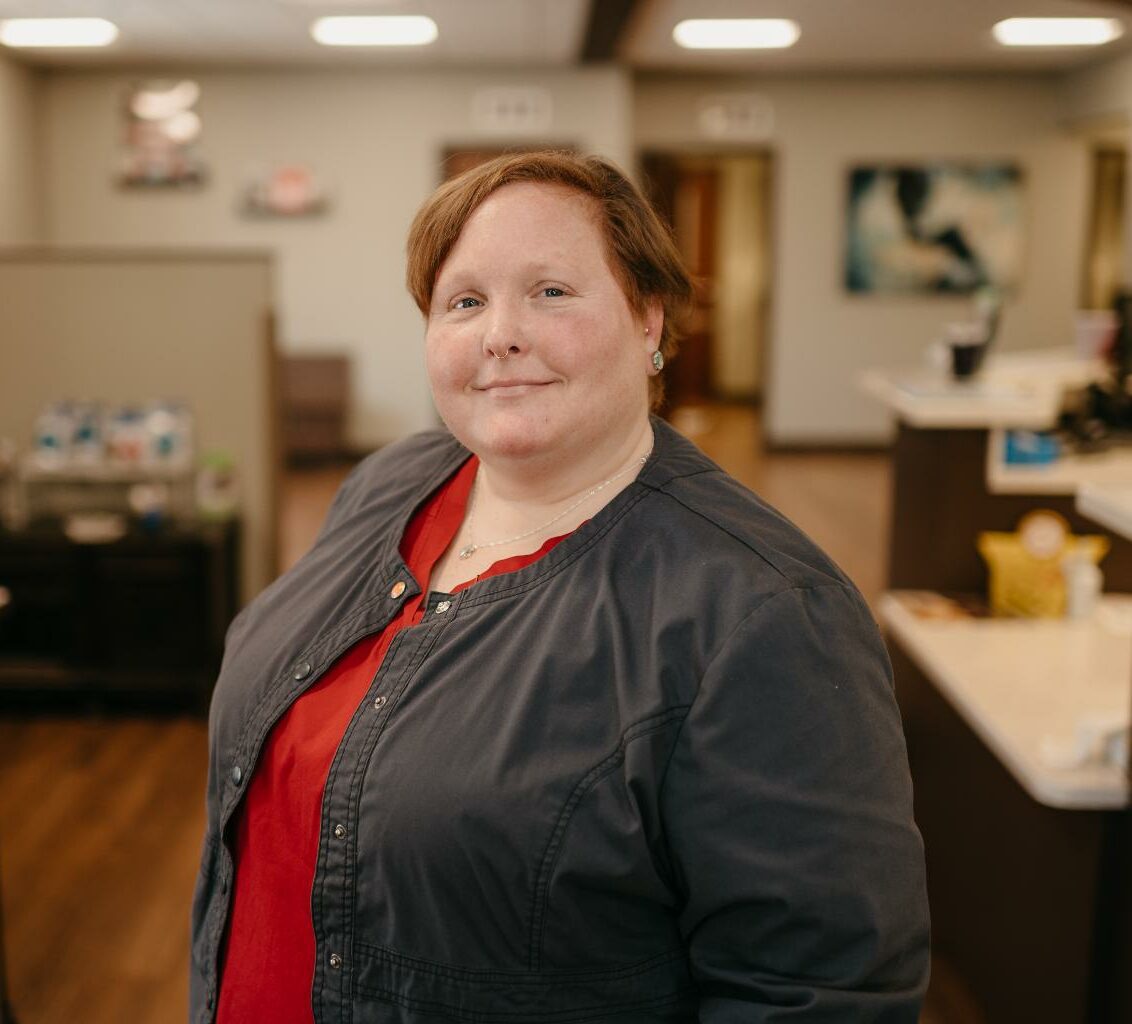 Kelly
Customer Care Specialist / Registered Veterinary Technician
Kelly graduated from Purdue University – Boiler up! – and has been a Registered Veterinary Technician for eight years. Kelly loves being a voice and an advocate for those who don't have a voice and can't advocate for themselves. She decided to change her path in veterinary medicine and landed at Family Pet Health Center as a Customer Care Specialist. She and her husband live in Osceola with their cats, Marlin and Sunny, dogs, Tobie and Sophie, and rat, Gustrous. Kelly is a total cat fanatic and loyal Purdue fan. She loves to read, shoot at the range, be with family and friends, and travel to the Caribbean.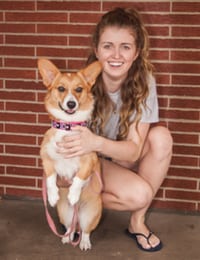 Kelsey
Veterinary Assistant
Kelsey has been with FPHC since May 2015. She loves caring for the animals and doing lab work. She has 3 dogs and a rabbit. In her spare time, she enjoys playing with her dogs, being outdoors in the summer, and shopping.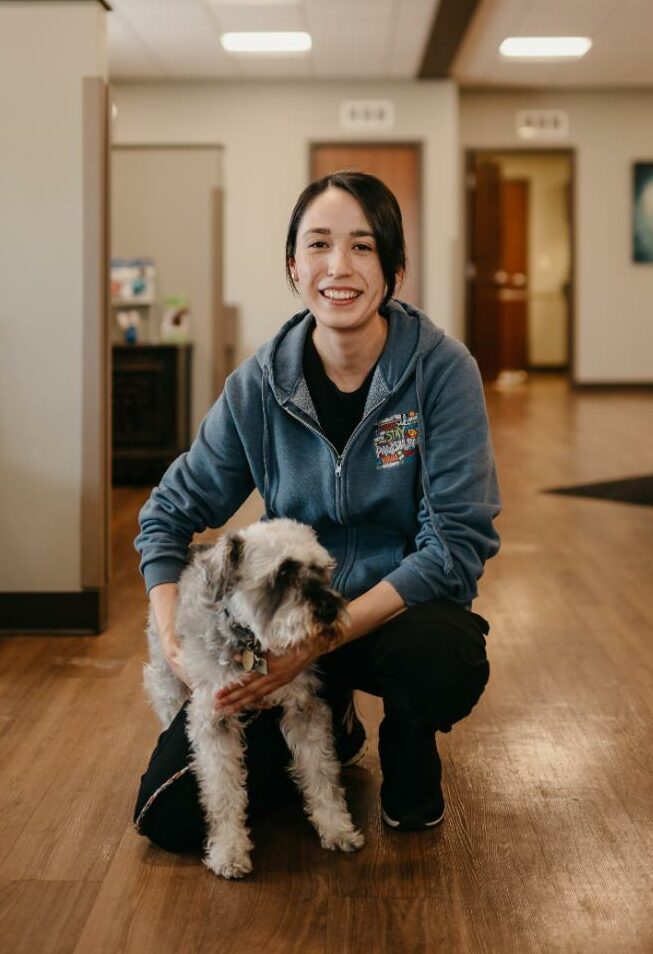 Maribel
Veterinary Assistant
Maribel has enjoyed the responsibility of caring for her pets since a young age. She earned a B.S. in Biology from IU-South Bend in 2014. Shortly before graduation, she began working at Family Pet Health Center as a kennel assistant and also typing medical records. In 2015, she transitioned into the veterinary assistant role. She enjoys tending to and comforting our patients. Maribel has two cockatiels (Paullie & Lady) and a Mini Schnauzer (Indy).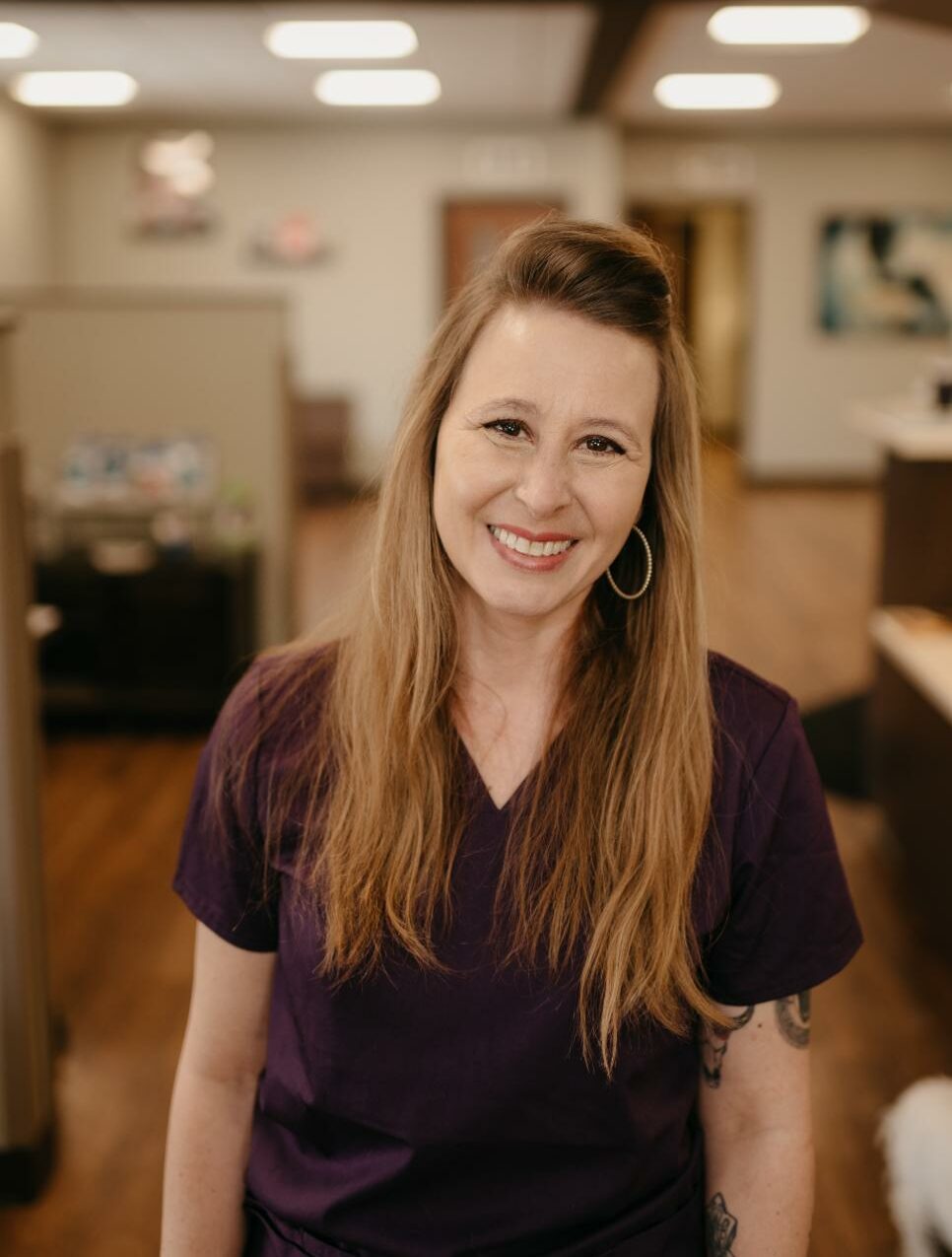 Courtney
Veterinary Assistant
Courtney has been a veterinary assistant for almost 18 years. She started at Family Pet Health Center in March 2019. Her love for animals started when she was very little. She lives on a small farm in Michigan with her husband and their blended family. She has a dog, Sonny, and a horse, River. Barrel racing is her passion. She also has a variety of other animals at home, including cats, chickens, goats, and rabbits. Her life-long goal is to someday have a ranch in Texas.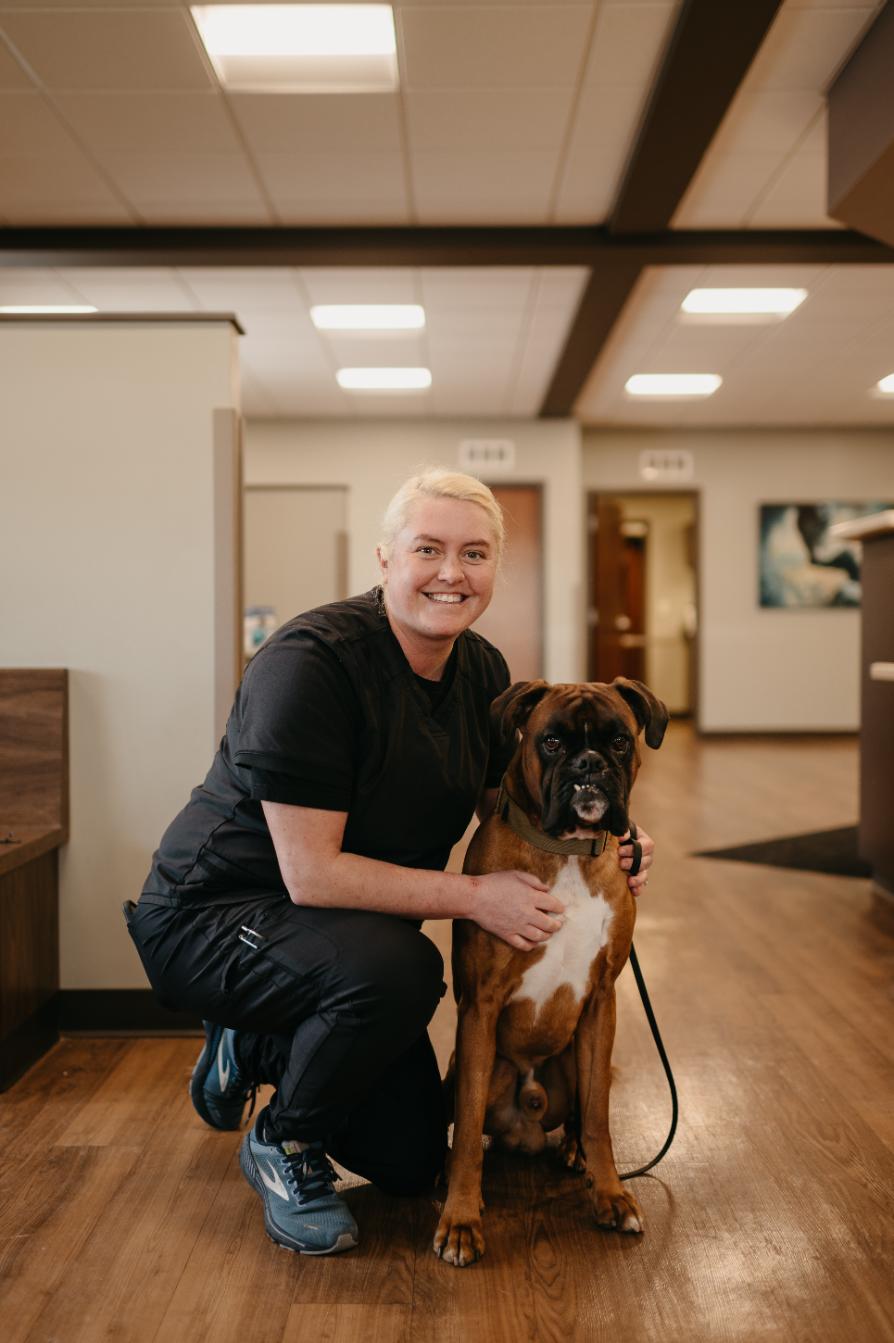 Sarah
Veterinary Assistant
Sarah joined the FPHC team in May of 2020 as a Veterinary Assistant. She loves competing in dog sports with her boxers! When not competing, Sarah is hiking, biking or camping with her dogs. She also loves dog training and working with dogs!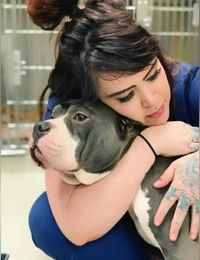 Trinity
Veterinary Assistant
Trinity joined the FPHC team in February 2022. She has wanted to be a veterinary nurse since she was 5 years old. Her major passion in life is caring for the innocent and being their advocate. She has a huge heart for pitbulls, especially, and loves to advocate for all things bully! Her hobbies when she is not working are trail walking, fishing, art projects and puzzles.
Chelsea
Practice Manager
Chelsea began her career at Family Pet Health Center in April of 2015. She has lived in the South Bend area all of her life and loves it! She graduated from IUSB with a Bachelor's degree in Education but found her way to the veterinary field after working in management for several years. She and her husband have a young son, a terrier mix named Lulu, and two fish named Orangey and Gentleman Guy. She loves being a part of the FPHC team because she enjoys serving people who love their pets and she gets to work with an amazing, talented, and compassionate group of people. In her spare time, she enjoys playing with her son and dog, walking nature trails, playing board games, cross-stitching, and reading.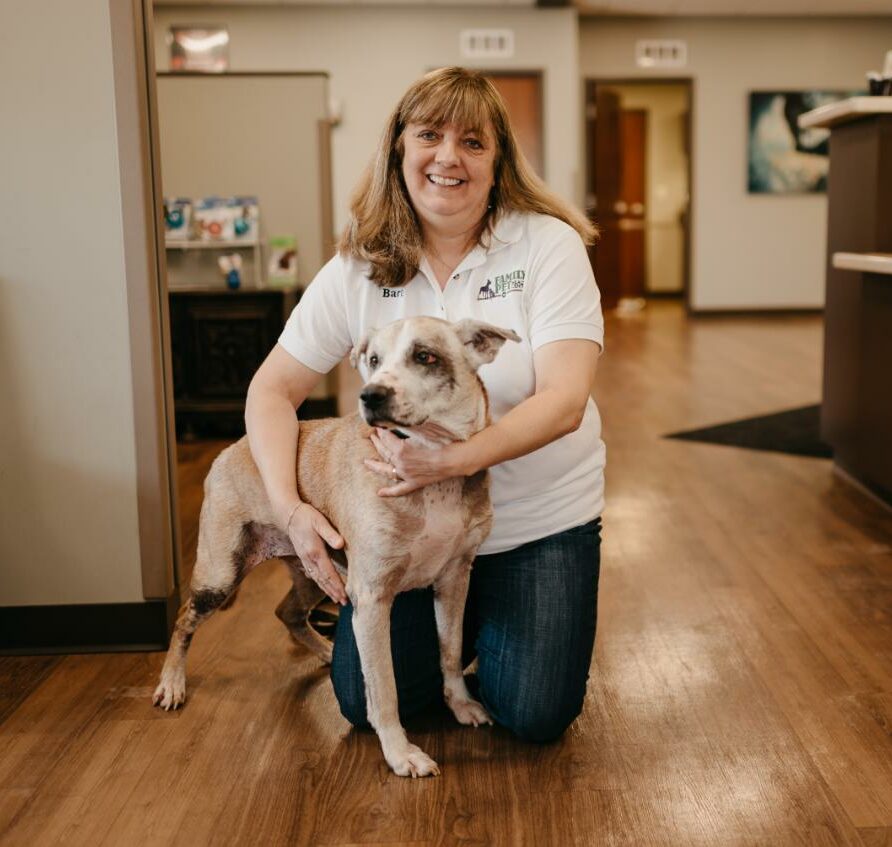 Barb
Office Manager
Barb started her career with Family Pet Health Center in 1977 as a kennel attendant. She knew at an early age that her life would always revolve around animals! She lives on a farm in Bremen with husband, Dave. They have a menagerie of pets which includes four dogs (three Labrador Retrievers and a Golden Retriever), four cats, two horses, five goats, three llamas, and a mule. Her hobbies include tending to her animals, gardening, embroidery, and spending time with family. She and Dave are active church members and die-hard Cubs and Notre Dame fans!!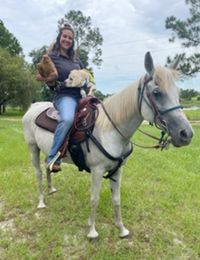 Kristin
Remote Team East Coast Regional Manager
Kristin has been in the veterinary field for 13 years. She was born and raised in the Champaign, IL area. She moved to Florida in 2018. She lives with her husband, daughter, son, two dogs, Nina, their "old lady" pitty and Nikita, the baby great pyr (who was originally supposed to be their livestock protector but has now somehow become the indoor family protector dog), 15 chickens ( at the moment. They're addicting), two horses, and one donkey. She began her career path as a kennel technician. She was lucky enough to have worked with a doctor who really enjoyed teaching and mentoring his team. She worked her way up to a technician. She then began shadowing at an emergency clinic and really enjoyed the fast paced environment and interesting cases. She then moved on to emergency medicine. After being a critical care nurse for a year at the emergency clinic, She was promoted to supervising nurse and was on that journey for seven years. She now works with Chronos managing remote teams for various clinics in the East Coast Region.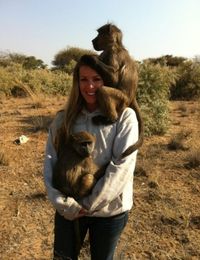 Lindsay
Remote Team East Coast Training Manager
Originally from Colorado, the cold is Lindsay's enemy and she moved to Texas and now Florida to escape it. She's been working since she was 16, and really never had a job that didn't revolve around animal care. While in college she did a 3 month internship at a wildlife rehab in Namibia and it changed her life! She was a full time zookeeper for almost 10 years and loved every minute of it. There were plenty of 2am baby feedings, a giraffe born 6 feet away, brushing hippo teeth, and even performing CPR on top of a tiger at 4am. She's had facial stitches due to a rogue eagle, chased a binturong down a street in Denver, and had a baby monkey in her bathtub! In her spare time she loves to travel and she loves visiting theme parks- she even has a nerdy YouTube channel about it! Her ultimate life goal is to be a digital nomad and be able to travel the world to different wildlife conservation projects while working on the road. She shares her life with her two dogs, Kache Money (a samoyed) and Dolla Bill (pharaoh hound). They are getting older now and have sparked her transition to working remotely to spend as much time with them as possible. She is SO excited to be a part of the Chronos team and get to use her passion to help pet parents take the best care of their babies, all while spending time at home with hers, and encouraging a better work-life balance!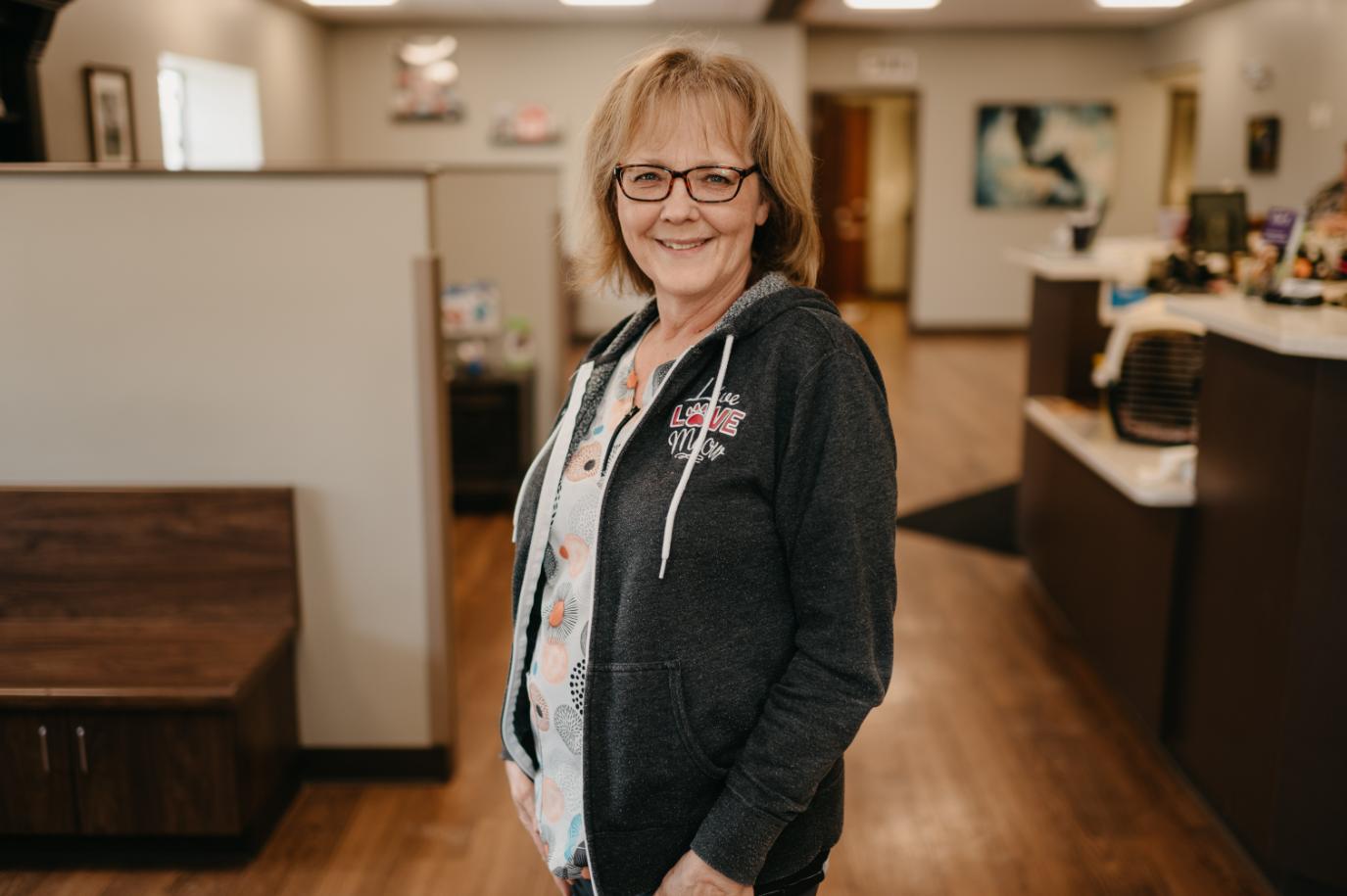 Kathy
Customer Care Specialist
Kathy joined the Family Pet Health Center team in June of 2018. She has worked in the veterinary field helping pet owners for more than 20 years. Assisting pet parents with questions about products and care is what she loves best! She is always pleased when someone calls us for answers to their questions. She shares her home with nine of her most favorite felines. When it comes to their care, complete and accurate knowledge is most important to her, as she knows it is to everyone who loves their pets. What started out so many years ago as just an opportunity to work around many animals has evolved into a passion to deliver sound information to those who seek it. When she is not entertaining her clowder, she enjoys creative time making glass art and maintaining her garden oasis.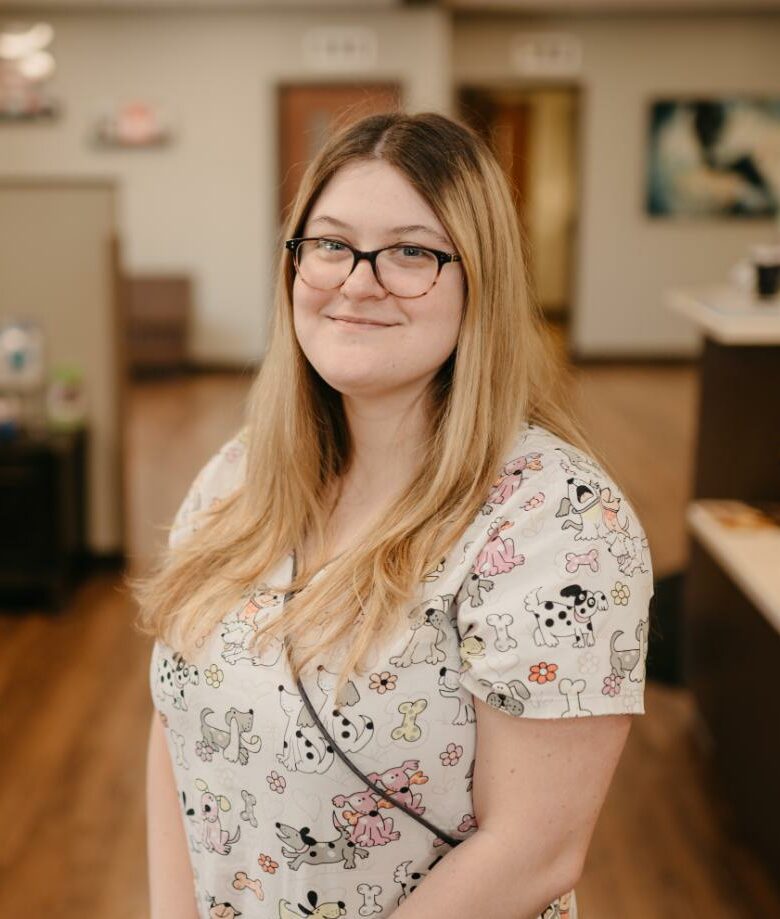 Alex
Customer Care Specialist
Alex joined the FPHC team in July of 2021. She comes to us with a strong background in customer service. She has two terriers – Murphy and Sophie – and a guinea pig named Charlie. In her free time, Alex likes to get outside and enjoy nature, cook a variety of different foods, and do crafty stuff.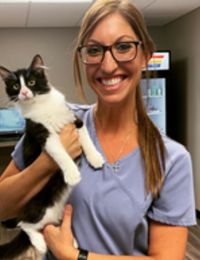 Ashley
Customer Care Specialist
Ashley has worked in some form of veterinary medicine for collectively over 10 years. She has always loved every aspect of the field. She has a fairly broad resume, but veterinary medicine is where she will stay. She has a daughter, Paige, who is her source of entertainment and exhaustion. She is full of sass and humor. They have a standard poodle, Paisley, and 3 kitty cats: Hope, Big Juicy and Sprinkles. She is capable of being quite the extrovert, yet really enjoys being a hermit. She loves to make people laugh. Ashley loathes cold weather. Craft beers and dry wine make her smile. She loves the outdoors. When it is warm out you can usually find her outside running, kayaking, hiking, fishing, etc- Anything to keep her out of the air conditioning. She has a pretty random bucket list she is set on getting through. She enjoys learning and being challenged to adapt to new ventures.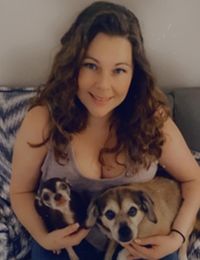 Michelle
Customer Care Specialist
Michelle has been in the veterinary medical field for over 15 years, but has always been an Ellie May at heart. She started working at a rescue and moved into private practice which led to shelter medicine then back to private practice. Her home has been full of many fosters throughout the years from squirrels to birds to puppies and kittens. Her wonderful husband John has been an amazing partner and helped to rehabilitate animals, raise two children (Hayden and Haylee) and keep her sane when the world seems to be too much. They just celebrated their 20 year anniversary and look forward to many more years of love and laughter. They moved from Miami to Mulberry in 2018, and love it there! They currently have 2 dogs, Ludo and Pinto, 2 cats Cinnamon and TC and a plethora of fish. When she's not working, she enjoys reading, playing board games, kayaking and going to theme parks with the family.
Stephanie
Customer Care Specialist
Stephanie started her career at FPHC in April 2022, but has been in various areas of the animal field since 2011. She has worked hands-on with dogs in doggie day care, and worked a little closer with their parents as a pet sitter and at boarding facilities. She finds it fascinating how each individual cares for their pets in completely different ways! She adores all types of pets, but if forced to choose tends to lean more toward the felines. She has worked with both cats and kittens at local rescues or shelters, and finds watching baby kittens learn to trust humans very rewarding. She loves the sunshine, and during the summer you can sometimes find her hiking or swimming with her canine children!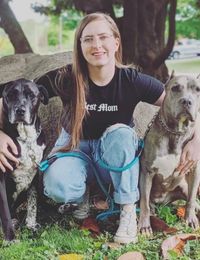 Chelsea
Customer Care Specialist
Chelsea has been in Vet Med since 2006. She has two kids (Kira and Elan), two dogs (Royce Rosé and Lily, pictured) and two cats (Demi Avocado and Poe Styles). I live in Ridgeway, VA with my partner, Jay and the six aforementioned warm-bodied creatures. My hobbies include home renovation, photography, thrift shopping and loving on my family!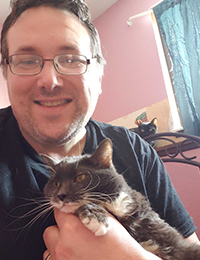 Michael
Kennel Attendant
Michael started his journey with FPHC in July 2019. Michael comes to us bringing his animal knowledge and care from not only his own four kitties, but also his 5+ years (and counting) with Pet Refuge as a volunteer in the cat department. While Michael only had cats, he does also love learning about dogs and taking care of them at the clinic.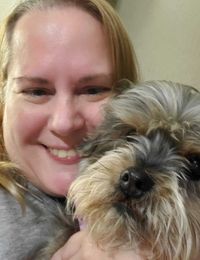 Beth
Kennel Attendant
Beth started at Family Pet Health Center in December 2020. She has three cats and two dogs at home. She also enjoys reading, cross stitch, and walking her dogs. Her dogs are 9 and 10 years old, but she says they will always be puppies to her! Along with working as a kennel attendant at the clinic, she also works at a local medical supply company in their medical documentation department.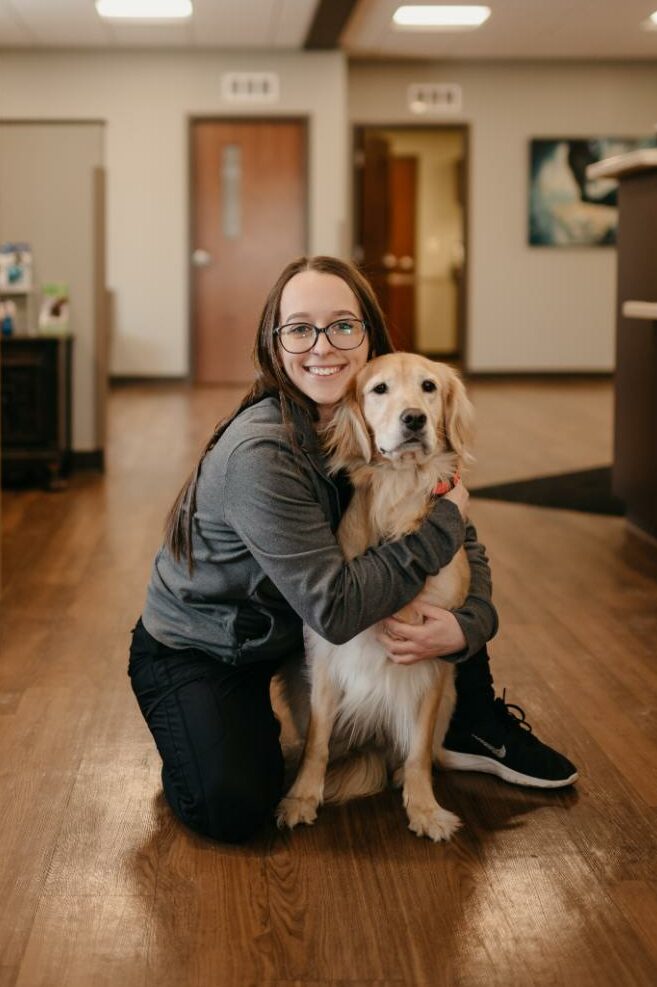 Miranda
Kennel Attendant / Veterinary Assistant
Miranda began her career at FPHC in January 2021. She has three dogs that she loves to spend most of her time with. Her dogs' names are Maya, Ducky, and Goose, and they are all under three years old! Along with working as a kennel attendant, you can also find her running out prescriptions and assisting with clerical tasks.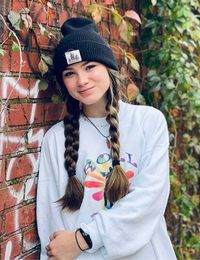 Jade
Kennel Attendant / Veterinary Assistant
Jade started working at Family Pet Health Center in 2021 as a kennel attendant. She is planning to pursue a path in veterinary technology after she finishes her senior year of highschool. Her favorite things to do outside of work are art, listening to music and spending time with her dog, Skip – especially hiking with him. Her favorite animals are cows. Her favorite thing about working at FPHC is learning something new and challenging every day